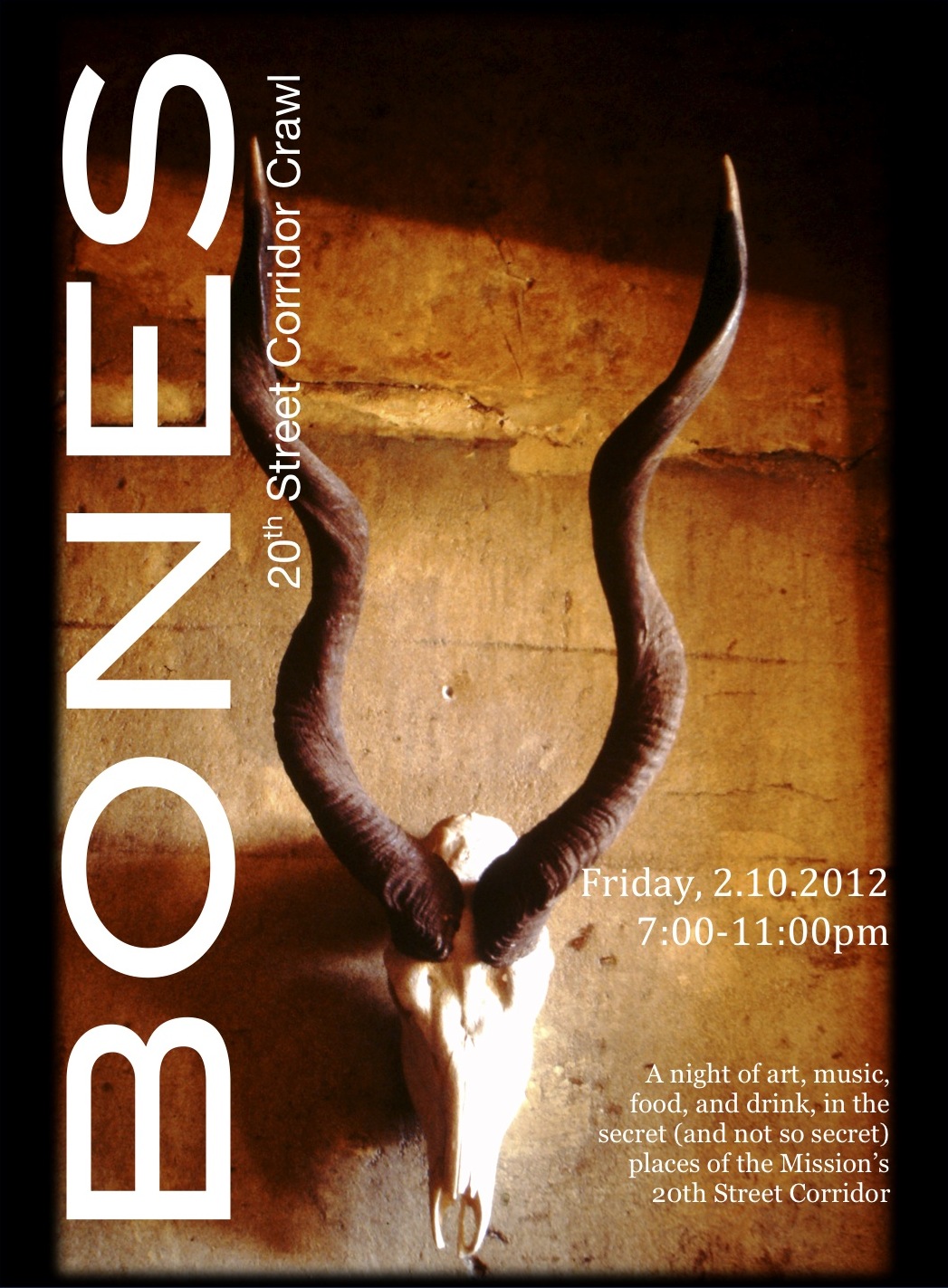 30 Jan

BONES – 20th Street Corridor Crawl

500 Capp Street Foundation and friends are hosting a night of art, music, food, and drink, in the secret (and not so secret) places of the Mission's 20th Street Corridor. A special sensory experience in the home of David Ireland will be offered (Limited tickets for this portion of the event are available by clicking here)


WHAT
: Bones: 20th Street Corridor Crawl

WHEN:
 Friday, February 10, 2012
7 pm – 11 pm

PARTICIPATING ORGANIZATIONS:  Meatpaper, Rebar, 
500 Capp Street Foundation, 
Kadist Art Foundation, Southern Exposure
, The Thing Quarterly

FOOD & DRINK
: Jerome Waag (Chez Panisse), Nick Balla (Bar Tartine), Leah Rosenberg (Blue Bottle Coffee at SFMOMA), Thomas McNaughton (Flour + Water), Biodynamic wine, Trumer Pils … and more

ART & PERFORMANCE: Music by Chicken Paw … installations and performances by local artists.

COST
: The event is free and open to the public! Tickets will be on sale for tasting plates! Purchase Tickets To 500 Capp Street Here!