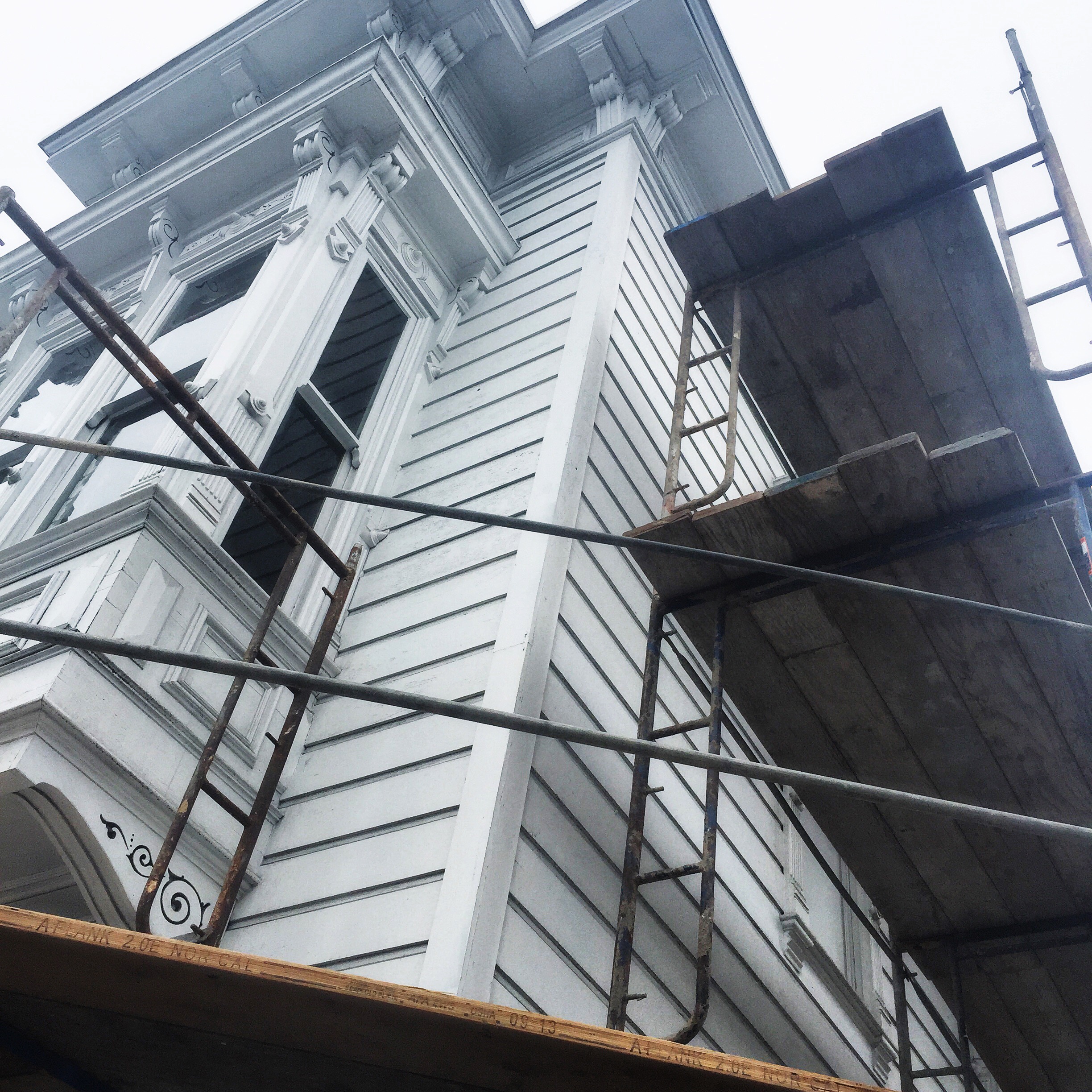 22 May

Exterior Restoration Commences

In the early 2013, 500 Capp Street underwent a mandatory abatement of its old leaden paint exterior. The iconic battleship gray was stripped and a bright white primer coated the building. Two years later, Phase II of the exterior restoration for 500 Capp Street is finally commencing.

If you live in the area, you may have noticed scaffolding quickly going up this week with netting now masking the view of the house. Underneath this veil, our conservation and construction teams are busy working on repairing all wood details. Once these surfaces are prepped the painting crew from Aesthete Painting will come in to complete the restoration. This group of highly skilled painters specializes in painting and restoring the unique exteriors of San Francisco Victorians. Once the scaffolding is removed, the monolithic gray home will have returned to its rightful appearance as David Ireland intended.