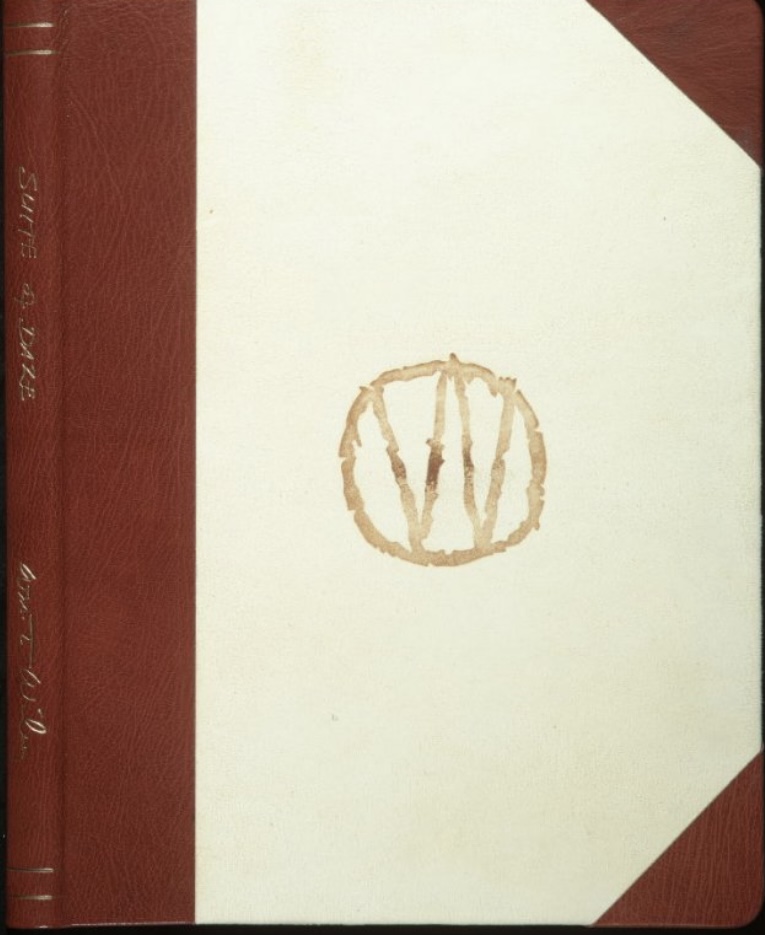 Suite of Daze is a book of hand drawn etchings and text by artist William T. Wiley. It was printed at Landfall Press in Chicago under the direction of Jack Lemon in 1977. They were printed in an edition of 50 by Timothy Berry of Teaberry Press with the text being set and printed by Holbrook Teter of Spring Creek Typesetting Service. This book was Wiley's first major venture into the process of etching. It contains a juxtaposition of etchings and typeset text that follow narrative threads of the time Wiley spent in Chicago working on the project. The text narrates the process of creating prints as well as information about I Ching hexagrams divined by Wiley's coin tosses in the studio. The I Ching is an ancient  Chinese text that expounds on a divination technique in which coins or, more traditionally yarrow stalks, are used to produce six lines that represent numbers and relate to one of sixty-four hexagrams, symbols representing descriptive qualities. Through chance in this way, tossing a coin, and his encounter with the city of Chicago, Wiley created this book as a translation of process through the medium he used. Much like Ireland's Variation on 79, currently on view and created with assistance from Timothy Berry, Suite of Daze asks us through process and chance to pause with the hope to discover something more about ourselves, the world, or what art can be.    
This can be seen in the Paule Anglim Archive room and can be browsed by appointment. Please contact visit@500cappstreet.org for more information.
This work is on loan from Timothy Berry.
Suite of Daze
William T. Wiley
1977
Hand bound book of limited edition etchings and hand set type on Arches paper with goat skin and chamois cover.
edition 50
proofed, and printed by Timothy Berry of Teaberry Press; Published by Landfall Press, Inc.