Publications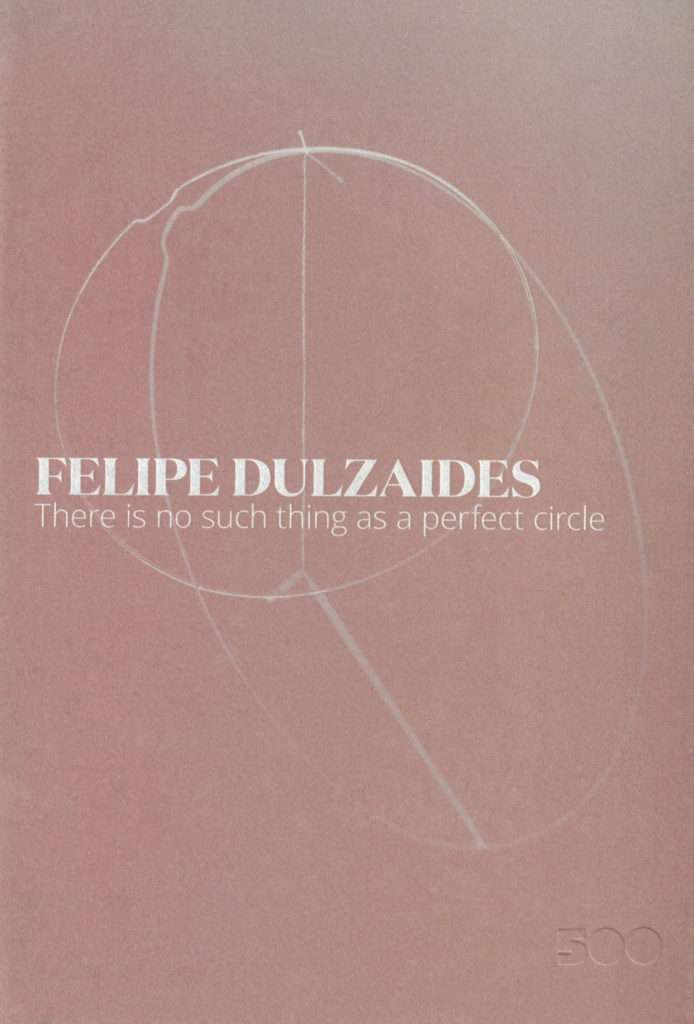 Felipe Dulzaides: There is no such thing as a perfect circle
On March 7, 2020, The David Ireland House opened an exhibition by Cuban-born artist Felipe Dulzaides entitled There is no such thing as a perfect circle. The exhibition represents a fitting return for Dulzaides who first arrived in San Francisco in 1998 where he studied at the San Francisco Art Institute and became friends with David Ireland.
The publication "Felipe Dulzaides: There is no such thing as a perfect circle" is the first of an upcoming series of catalogs highlighting exhibitions at The David Ireland House. Edited by Jane Reed, the catalog is a visual journey of Dulzaides' work and includes an insightful essay by Glen Hefland, who observes:
"Dulzaides' artwork is something you can trust, even if his gestures are often ephemeral. A pencil precariously balanced on the wall within a metal wire circle (Circular Fragility, 2011) forms bold, graphic shadows. Similarly, Uprising (2008), offers an image of a careful stack of four very ripe tomatoes that appears to support an uprooted slab of concrete sidewalk. It is a witty, momentary triumph of the soft circle over the heavy and hard-edged—not to mention crumbling infrastructure so endemic in Cuba. The photograph may present a futile gesture, but it confidently wedges in our memory—without a splatter."
The publication is a limited edition of 300 and available to purchase for $10.00.
Contact sales@500cappstreet.org to place your order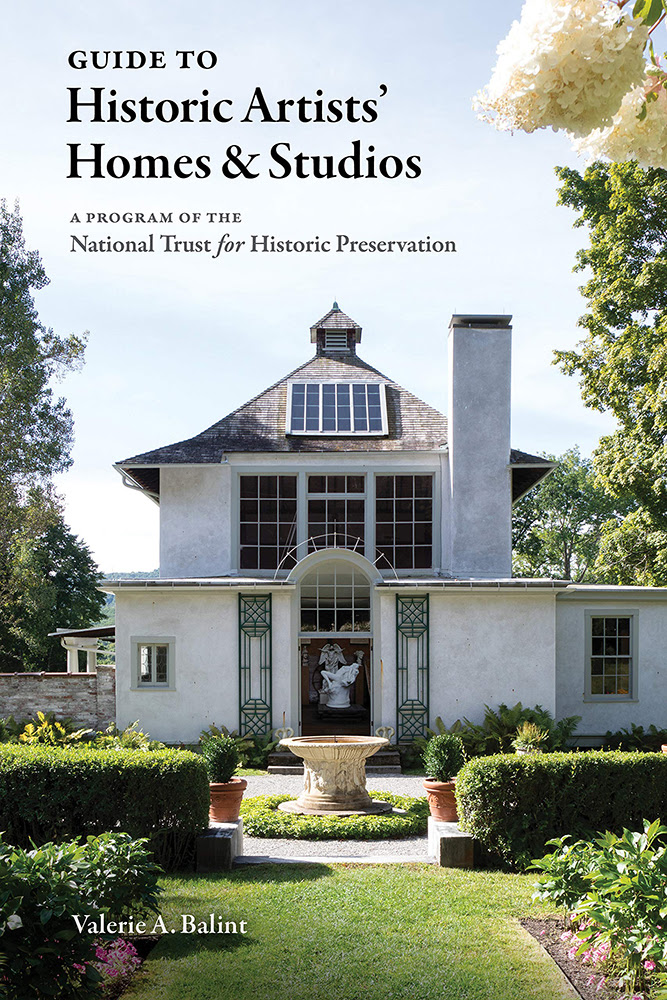 Guide to Historic Artists' Homes & Studios
Take an armchair tour of all 44 of the current member-sites including The David Ireland House at 500 Capp Street with a copy of the newly published Guide to Historic Artists' Homes & Studios by Valerie Balint, manager of Historic Artists' Homes & Studios, a program of the National Trust for Historic Preservation.
From the desert vistasof Georgia O'Keeffe's New Mexico ranch to Jackson Pollock and Lee Krasner's Hamptons cottage, step into the homes and studios of illustrious American artists and witness creativity in the making. Celebrating the twentieth anniversary of the Historic Artists' Homes and Studios program of the National Trust for Historic Preservation, this is the first guidebook to the forty-four site museums in the network, located across all regions of the United States and all open to the public. The guide conveys each artist's visual legacy and sets each site in the context of its architecture and landscape, which often were designed by the artists themselves.

Through portraits, artwork, and site photos, discover the powerful influence of place on American greats such as Andrew Wyeth, Grant Wood, Winslow Homer, and Donald Judd as well as lesser-known but equally creative figures who made important contributions to cultural history-photographer Alice Austen and muralist Clementine Hunter among them.
Contact sales@500cappstreet.org to place your order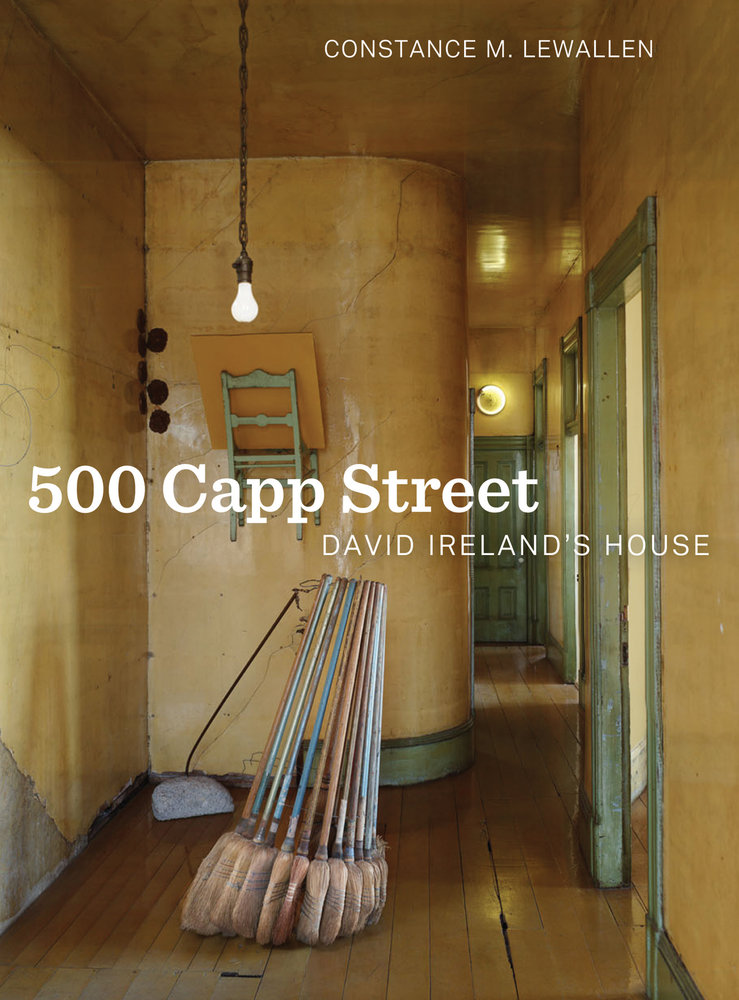 500 Capp Street, by Constance M. Lewallan
500 Capp Street tells the story of David Ireland's house, a rundown Victorian in the Mission District of San Francisco that the artist transformed into an environmental artwork, taking the detritus of his restoration labors as well as objects left behind by previous owners and refashioning them into sculptures. Constance M. Lewallen begins by recounting the history of the house from 1886, when it was built, until Ireland acquired it in 1975. She then details Ireland's renovation and continuing engagement with the site that served simultaneously as his residence, studio, and evolving artwork; the house's influence on his own work and that of artists who followed him; and its relationship to other house museums.
An introduction by Jock Reynolds, who was close to the artist for many years, chronicles the social scene that developed around 500 Capp Street in the 1980s. The book also includes a 1983 article on the house by renowned poet John Ashbery. Illustrated with a generous selection of photographs taken over the years by the artist and his many visitors, this is an invaluable and intimate record of Ireland's best-known work. 500 Capp Street is essential reading for anyone interested in the artistic and cultural history of the San Francisco Bay Area and the California conceptual art movement.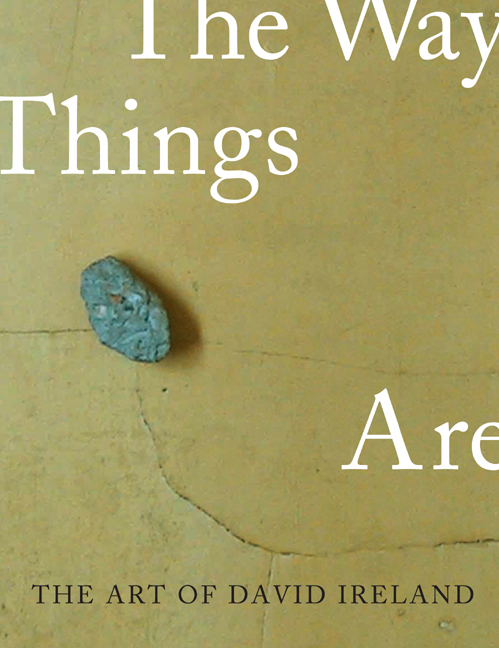 The Art of David Ireland: The Way Things Are, by Karen Tsujimoto, Jennifer Gross
Widely recognized as one of the West Coast's most important and critically acclaimed practitioners of conceptual and installation art, David Ireland (born 1930) has taken the concept of art itself as one of his subjects. A self-described "post-discipline" artist, guided by Zen thought and postmodern aesthetics, Ireland moves fluidly from making small drawings to creating sculptures as large as houses. Freely incorporating anything within his conceptual or physical reach—dirt, concrete, wire, and other everyday materials—his work is subtle, puzzling, and witty, and consistently challenges traditional definitions of art.
In this book accompanying the first full-scale retrospective of Ireland's work, curator and author Karen Tsujimoto provides an insightful overview of more than thirty years of the artist's accomplishments, from his drawings, sculptures, and site-specific installations to his remarkable series of architectural transformations, including his well-known house at 500 Capp Street in San Francisco. Chronicling Ireland's circuitous route to his calling, Tsujimoto explores how key life experiences have influenced his artistic perspective—from his early art-student days, through his years as an African importer and safari guide, to his long-standing interest in Eastern, and particularly Zen, philosophy and his deep connections with the San Francisco Bay Area conceptual art community. An illuminating essay by art historian and curator Jennifer R. Gross also considers Ireland's art in terms of historical materialism—assessing his use of neglected materials and artifacts as a process of cultural preservation.
SFMoMA's Open Space
With a prologue written about their close relationship with the house, curators Diego Villalobos and Bob Linder present text on David Ireland's inspiration for 500 Capp Street. Read, in David's own words, about how he arrived back in San Francisco to create one of the world's most unique artworks, both physically and conceptually.