500 Capp Street's Second Annual Benefit + Auction
Honoring Tony Labat
Benefit + Auction
Benefit Auction Party
Thursday, October 5 | 6:30 – 9:00 PM
500 Capp Street
Honoring Tony Labat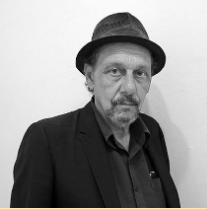 Tickets now on sale!
Silent and Live Auctions on Artsy beginning September 21
Join 500 Capp Street Foundation for our second annual Benefit and Auction! Purchase your ticket today to join us for a celebratory evening featuring performances, festivities, hors d'oeuvres, and libations – and our silent and live auctions hosted by Artsy. Support our dynamic programming, growing community of artists and our free house tours – supporting us supports artists.
VIP Hour
5:30 – 6:30 PM
Featuring a performance by Jennifer Locke and an interactive artwork by Kal Spelletich
Festivities + Live Auction
6:30 – 9:00 PM
Featuring hors d'oeuvres and libations by artist/chef Leif Hedendal

Sponsorship Levels
$2,500 – Artist Steward
$5,000 – Education Partner
$7,500 – Community Builder
$10,000 – Creator
---
Silent + Live Auction
September 21 – October 6
Online on Artsy
Featuring works from the collection of Artspace founder Anne MacDonald
Auction Artists Include
David Best
Nayland Blake
Windy Chien
David Dashiell
John DeFazio
Jackie Ferrara
Karen Finley
Linda Fleming
Max Gimblett
Cliff Hengst
Jenny Holzer
General Idea
David Ireland
Sono Isato
Paul Kos
Larry Keenan Jr.
Tony Labat
Tom Marioni
Claes Oldenburg
Dennis Oppenheim
Tony Ousler
Irene Pijoan
Rigo
Wayne Zebzda
Anne Marie MacDonald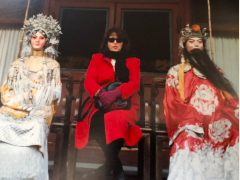 A pioneering supporter of artists
Anne MacDonald was a beloved and instrumental figure in the Bay Area arts scene in the 1980s and 90s, known by artists, curators, and members of the cultural community as a dynamic and fearless advocate for and supporter of artists. Raised in Michigan, MacDonald moved the Bay Area in the '70s and founded Artspace, a nonprofit art gallery and video production facility. She also founded Artspace Books, a publishing house, and Limbo, a restaurant that supported Artspace and became a key gathering place for Bay Area artists and creatives. From lending artists money to pay their rent, to organizing trips for artists to cultural destinations around the world, Ann's approach to supporting artists work was deeply personal, innovative, and left a lasting impact on cultural production in the Bay Area.
Works in this year's auction have been drawn from Anne's personal collection, and include pieces by some of the Bay Area's seminal artists from the 80s and 90s.
Sponsors and Supporters
We are grateful for the support of our honorary committee and our event sponsors for their support of this event.
Honorary Committee
Dan Ake, Board Member
Ann Hatch
Laura Pacchini
Jock Reynolds
Jeremy Stone
Carlie Wilmans
David Wilson, Board Chair
Event Sponsors