A reading with poets Lourdes Figueroa, Karen Llagas, and friends
Tuesday, September 21, 2021
Doors open at 6:30pm. Poetry begins at 7pm.
To poet Lourdes Figueroa, "Everything is Poem" and on Tuesday, September 21, 7pm at night, she will be reading several with fellow Bay Area poet Karen Llagas and friends. Figueroa further states, "Every project is a movement, a ritual full of lessons and love. I dive in with my whole body, the entirety of what has made me, made you, essentially made us — siempre letting the heart & lung of the work guide me."
At night, foregrounded by the light sculptures of Rico Duenas, the House glows a certain way – contextualized by the Brechtian installations of David Ireland, poetry takes center stage for this event. Join us as we open the house at twilight once again. Tickets are limited.
The poetry reading will take place outdoors on our terrace. Please dress accordingly.
Special thanks to Nina Sazevich for the title. 
Photo of the House at Night by Eric Ruby.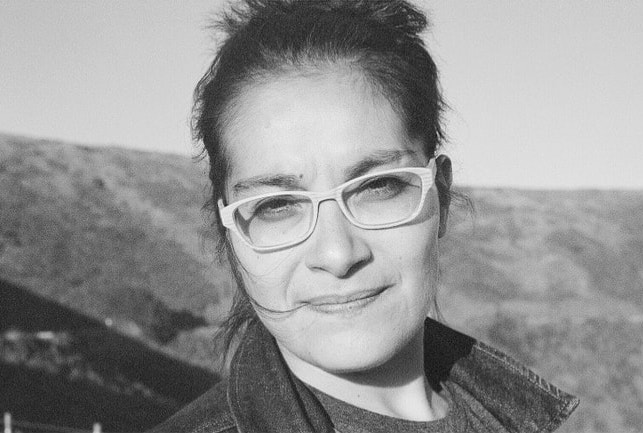 Lourdes Figueroa is an oral poet. Her poems are a dialogue of her lived experience when her family worked in el azadón in Yolo County. The words el azadón are used by the ones who work in the fields — the work of tilling the soil under the blistering sun. She is the author of the chapbooks yolotl and Ruidos = To Learn Speak, completed during her Alley Cat Books Residency. She received her MFA in Poetry at the University of San Francisco. She works and lives in San Francisco with her wife, filmmaker Peggy Peralta. She is a native of limbo nation. Lourdes believes in your lung and your throat.
Photo of Lourdes Figueroa by Peggy Peralta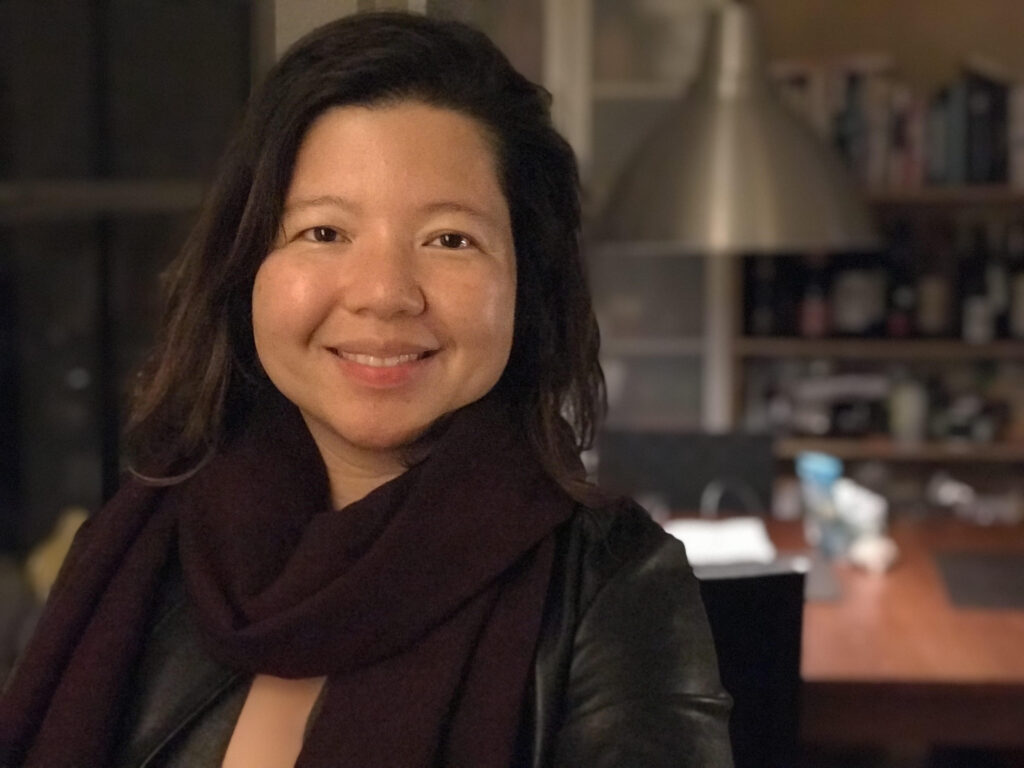 Karen Llagas's first collection of poetry, Archipelago Dust, was published by Meritage Press in 2010. A recipient of a Filamore Tabios, Sr. Memorial Poetry Prize, Hedgebrook residency, and a Dorothy Sargent Rosenberg Poetry Prize, her poems have appeared in Rhino Poetry, Crab Orchard Review, the anthologies Troubling Borders, An Anthology of Art and Literature by Southeast Asian Women in the Diaspora (University of Washington Press, 2014), The Place That Inhabits Us: Poems of the San Francisco Bay Watershed (Sixteen Rivers Press, 2010), among others. She lectures at UC Berkeley and lives in Los Angeles and San Francisco.