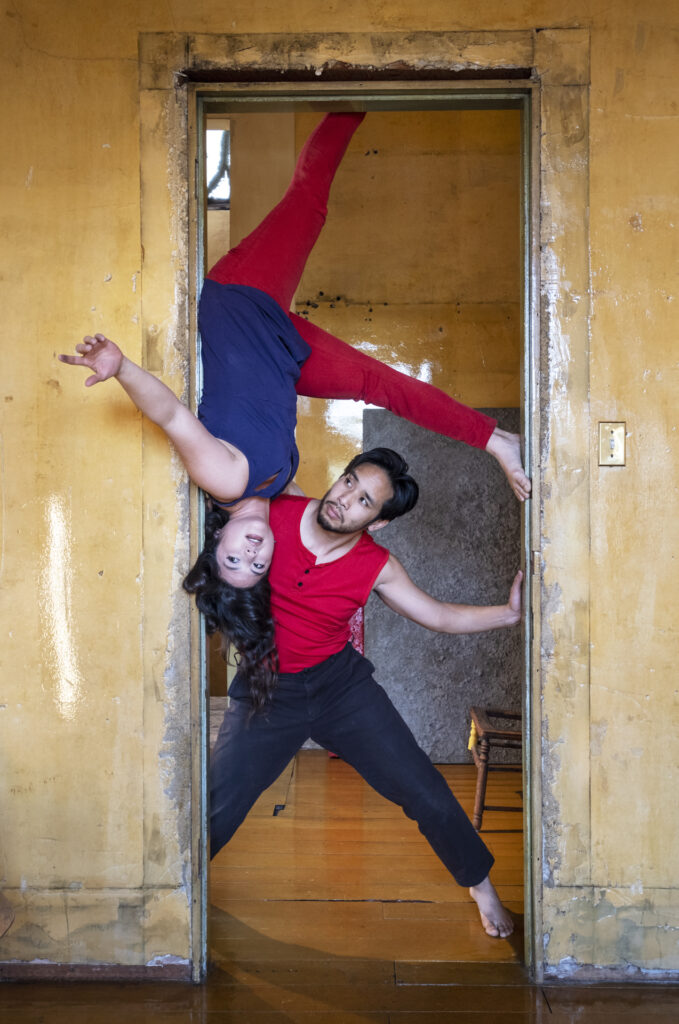 PURCHASE TICKETS HERE
500 Capp Street, Asian Pacific Cultural Center (APICC), and Center for Asian American Media (CAAM) co-presents Being, Belonging & Beyond – SF Bay Area AAPI Dance Film Festival on May 14 at Kapwa Gardens in San Francisco. Curated by APICC and Megan Lowe Dances, screenings will include dance films by Lenora Lee Dance, Alleluia Panis, Sammay Dizon, Yayoi Kambara and culminates in the world premiere screening of HOME(in)STEAD, a site-specific dance work by 500 Capp Street artists-in-residence Megan Lowe and Johnny Huy Nguyen – a performance that utilizes the historical David Ireland House as a visceral canvas for exploring means of feeling, finding, creating, and healing home through dynamic architecture-oriented movement and intimate contact partnering supported by live music, text, and installation.
The finale screening will be followed by a panel discussion and audience Q&A with all participating artists and their collaborators, celebrating the lineage of AAPI performing artists in the Bay Area that are documenting dance and movement in film/video as a way to create conversations about the experiences of AAPI communities and the ways they are reflecting upon and honoring their cultural heritages. The discussion will also explore the collaboration process and how new modes of presentation allows each work to reach more audiences, invoking the immediacy of the original performances, while allowing for new perspectives and narratives through different mediums.
This film festival is also part of CAAMFest and APICC's 26th United States of Asian America Festival (USAAF).
For more information click here.
EVENT DETAILS
Sunday, May 14, 2023, 2-8PM at Kapwa Gardens
Student Senior – $15
General Admission – $20
Art Supporter – $35
PARTICIPATING ARTISTS
Lenora Lee, Alleluia Panis, Sammay Dizon, Yayoi Kambara, Megan Lowe, and Johnny Huy Nguyen
WHEN
May 14, 2023 at 2:00pm – 8pm
WHERE
Kapwa Gardens
967 Mission St
San Francisco, CA 94103
United States
Google map and directions