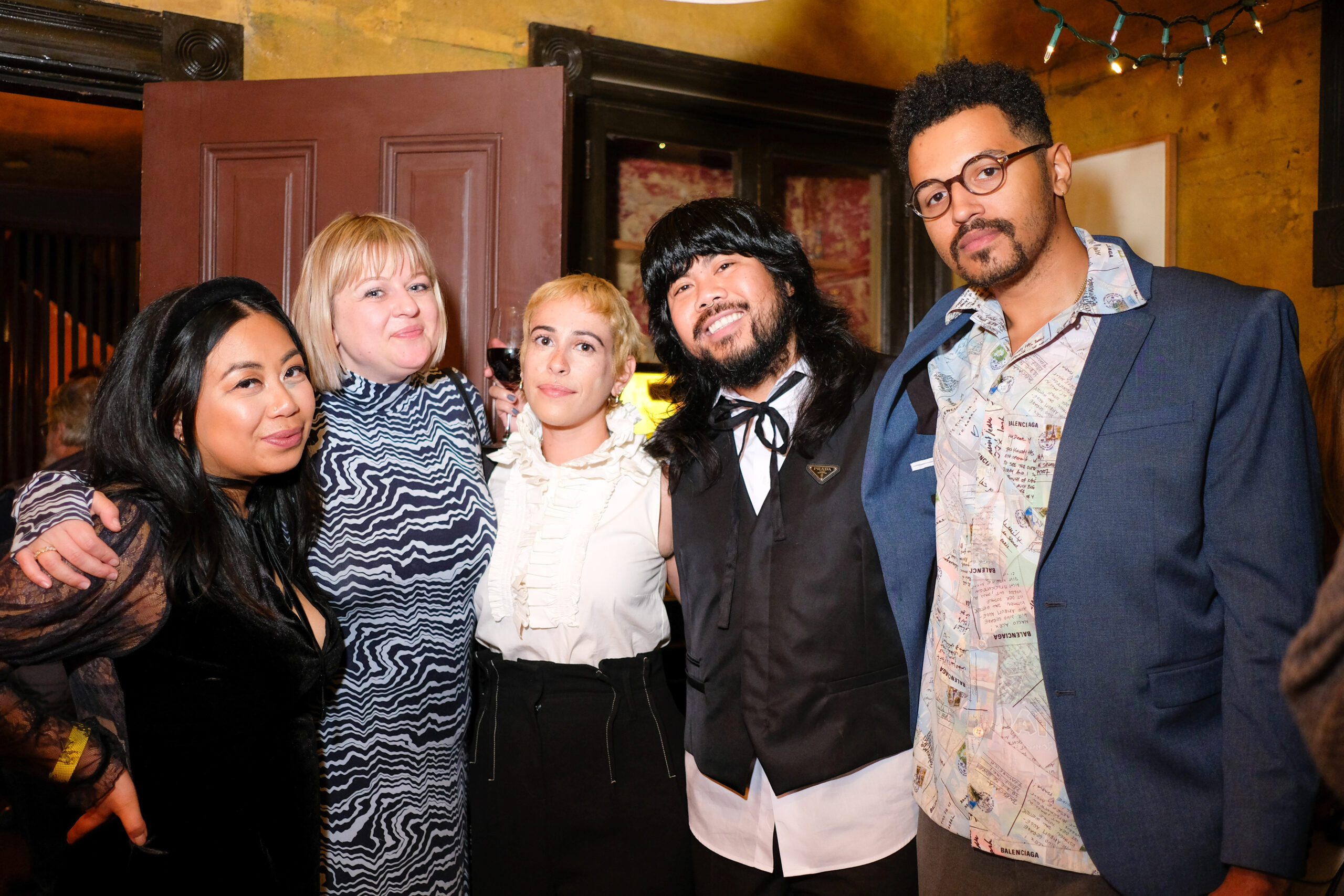 Dear Artists and Supporters,
2022 has been an impressive year for 500 Capp Street.
Throughout this year of growth in programming and community-building, 500 Capp Street prioritized remaining free of charge. In this season of giving, we hope you will consider contributing to 500 Capp Street to ensure free admission with artist-guided tours for 2023 and beyond.
In 2022 500 Capp Street welcomed over 2,200 visitors to our artist-driven exhibitions, including The Way Things Also Are by Libby Black, A Tree is A Tree by Michael Zheng, and As Above So Below by Sherwin Rio. We created our first juried residency call-out focused on performing arts, awarded to Megan Lowe and Johnny Huy Nguyen, resulting in HOME(in)STEAD, an awe-inspiring thirteen-run sold-out performance. Programs included Domestic Affairs: Protocols for Living Together, organized by architects Neeraj Bhatia and Antje Steinmuller, Shifting Possessions with artist and academic Việt Lê, and a week-long educational workshop in partnership with Mission Art Center.
We succeeded with our first-ever Benefit Auction Party honoring Mildred Howard when you, our community, came together to show your support and help fundraise for the organization. We also formed an archive team focused on preserving and curating Bay Area conceptual art. And all of this would not have happened without your support.
In 2023 we look forward to presenting the work of SECA awardee Marcel Pardo Ariza, thanks to a prestigious grant from the Kenneth Rainin Foundation. And we could not be more thrilled to start the year with a project with Ann Hamilton in partnership with Headlands Center for the Arts, helping to celebrate their 40th anniversary, amongst other exciting artist-driven exhibitions and programs to come.
As you may know, the heart of 500 Capp Street relies on the unique experience brought to you through intimate tours with an artist guide. Oftentimes, these guides are active students–– emerging or mid-career artists too. They are employed at 500 Capp Street to support the core of what they do; to live, thrive, and further engage with the artistic community as active artists. With in-depth knowledge of 500 Capp Street's collection, archives, and exhibitions presented, these talented artists provide unique access to the house every time you visit.
To quote artist and Board Chair David Wilson, "I see 500 Capp Street as a gift. We are all gifted a place of the richest inspiration to visit again and again."
500 Capp Street needs your help to raise $60,000 by the year-end. In this season of giving, can you make a generous donation and ensure 500 Capp Street remains free of charge with artist-guided tours for 2023 and beyond? You can donate online here or mail a check payable to 500 Capp Street for $5,000, $1,000, $500, $250, $100, $50, or any other denomination.
No amount is too large or small for you to make an impact. Contribute to 500 Capp Street–– a portal to what's possible and imaginable and ensure free admission for 2023 and beyond.
We look forward to your continued support.
Sincerely,
Lian Ladia
Curator, Exhibitions & Programs
500 Capp Street
Cait Molloy
Director
500 Capp Street